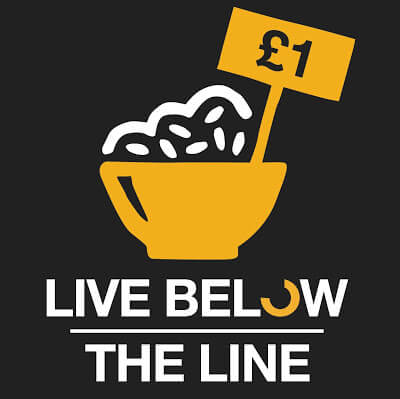 I started some research today in preparation for my
Live Below the Line
challenge, which starts a week today and will see me living on £1 a day for food for 5 days in support of
Oxfam'
s fundraising to fight against extreme poverty.
I had a look at some whole food recipes to get inspiration for staying healthy on a frugal diet and stumbled upon
Sprouted Kitchen
, via Rachel Khoo, which has some great ideas for filling dishes which can be made in advance and will keep well. I also had a wander around my local Co-op and noted how much the basics might cost me. It was quite shocking: I felt that even cous cous was out of my budget, rice was very expensive, and the few vegetables and fruit on sale individually were too pricey for me. I realised that using my local shops, Spar and Co-op, is going to be out of the question so I'm planning a trip to Asda at the weekend for more variety and cheaper economy ranges, and will also investigate the price differences on individual vegetable items at the Cambridge Market and my local farm shop, Radmore Farm Shop.
I spent the whole day noticing how much I actually eat and drink throughout the day, and wondering whether it was all strictly necessary. For example, I don't really like normal breakfast foods so I have got into the habit of having quite expensive items at breakfast time - dark rye Ryvita is about £1.10 a packet and a couple of slices topped with a whole ripe avocado at £1.50 each makes for a fairly extravagant meal! I drink a lot of water so I won't miss tea or coffee during the challenge, although I've realised that I often use mint tea, or similar, to help combat the mid-afternoon slump. If I plan my meals well, and stick to them, I'm hoping I can have some emergency snack of fruit or nuts on hand to help me get through! My shopping list for the 5 days is going to be short but succinct: I'm focusing on filling lunches of wheat and pulses, and a robust soup to make me feel like I've had a hot dinner in the evenings! Watch this space for my progress report and maybe even some new recipes...
You can find out more about
why I'm taking the challenge here
. Thank you to all who have been so generous with their donations already; my sponsorship target of £500 doesn't seem quite so ambitious now I'm almost halfway there!