I've been experimenting with some Indian cooking this week, prompted by my (not very) recent promise to make curry from scratch more often (my last attempts are
here - Hyderabadi
and
here - Lamb Curry
) and by the arrival of the latest answer to the Indian ready meal, a packet of ground spices and cooking instructions from local company
Our House of Spice
. The Bottisham based food business is run by sisters Nadia and Julia Latif who have devised a range of ready made meals and spice packets which aim to take the hard work and complexity out of cooking at home with Indian spices. The Latif sisters take inspiration from a childhood spent surrounded by Indian food, learning traditional recipes and methods passed down through generations, and years of watching their mother making people happy through delicious, authentic curries. Quality is crucial at Our House of Spice, with each small batch produced to strict standards at the fully licensed kitchen just outside Cambridge and containing no nasty artificial ingredients.
A plastic pouch arrived from Our House of Spice containing an array of ground spices, much larger than I had anticipated and beautifully fresh and vibrant in colour, along with the instructions for making a medium masala curry and a charming card about the Latif family's Indian heritage. Far from feeling like I was copping out by using a packet mix, the product whet my appetite for authenticity. With limited time to spend in the kitchen, the simplicity of the recipe was also encouraging: a short ingredients list and four clear steps promised a curry for four people in under an hour. Calling only for oil, onions, chopped tomatoes, tomato puree, water, and my choice of meat or prawns, the curry could be knocked together using ingredients almost always present in my kitchen store cupboard. I would have liked to see more tailored instructions or advice on how to cook the dish using different meats, and which cuts to use, in order to make the most out of the recipe. Before buying my meat, I asked for advice and Our House of Spice quickly tweeted back some top tips for using lamb leg or shoulder, cooked slow. Similarly, if using prawns or chicken, I'd recommend altering the cooking times accordingly to retain quality.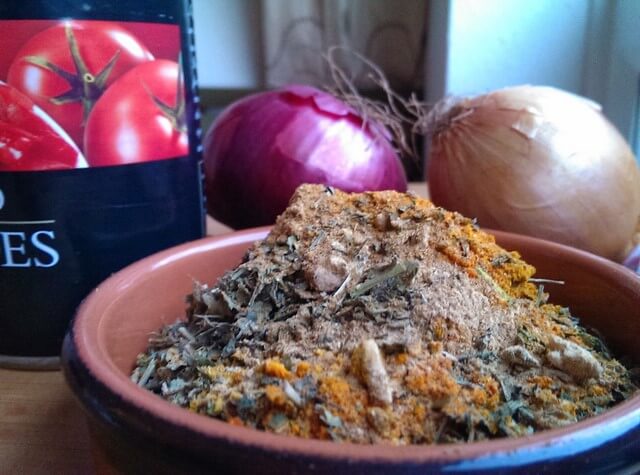 Any remaining doubts about 'convenience' cooking disappeared when I opened the spice packet and the intense, fresh aromas of the ground spices instantly filled the kitchen (and ended up hanging around for the next few days!). The mixture of fenugreek, ground coriander, garlic, ginger, cumin, turmeric, garam masala, salt and chilli, was potent, heady and gave off the unmistakeable warmth and depth of masala. As I gently cooked the onions in oil, the scents combined and made us suddenly ravenous. Adding the spices, tomatoes, and water intensified the aroma further and built the rounded, slightly smokey, base of spices for a really richly flavoured sauce. When I finally added the diced lamb (which I had decided to brown off prior to cooking although not specified in the recipe), the tomato and onion sauce was already bubbling away into an amazingly fragrant and thick gravy. Going off recipe again, I lowered the heat right down to avoid overcooking the lamb, popped the casserole lid on and left the curry to cook on the hob for an hour or so, checking it now and again and adding water to stop the meat drying up.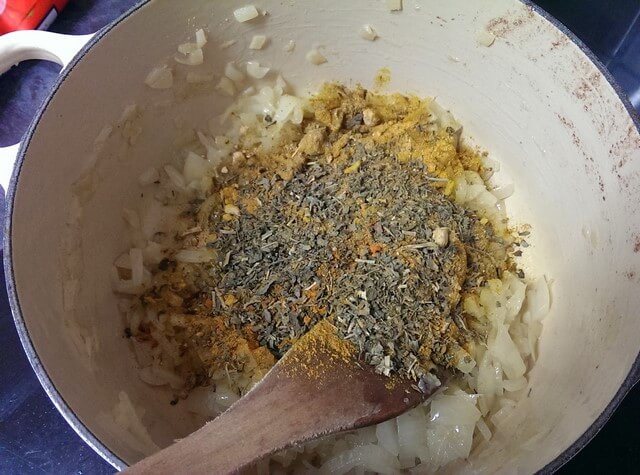 The result was incredible. The quality of the meat definitely helped (I bought it from A Waller & Son on Victoria Avenue) but the spice blend had a beautiful flavour, a surprising kick of heat, and gave the curry a clear authenticity. We ate it with fresh coriander, some
flat breads
, chapati-style, that I made using chickpea flour (which I've been trying to perfect for a few weeks now), and green beans. A huge success all round.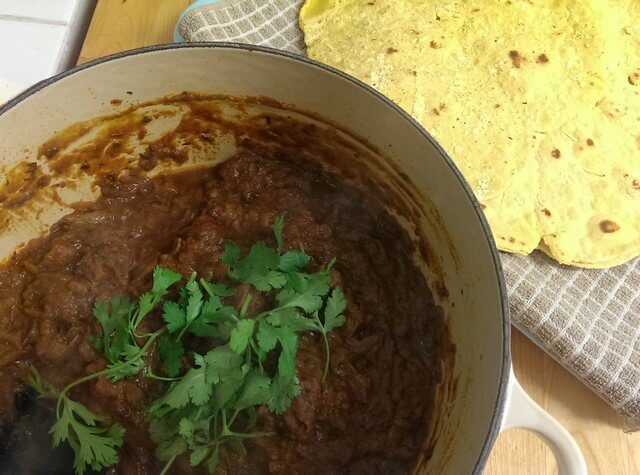 Thanks to Our House of Spice for the gift and for inspiring me to experiment with Indian spices and flavours. Find out more at www.ourhouseofspice.com