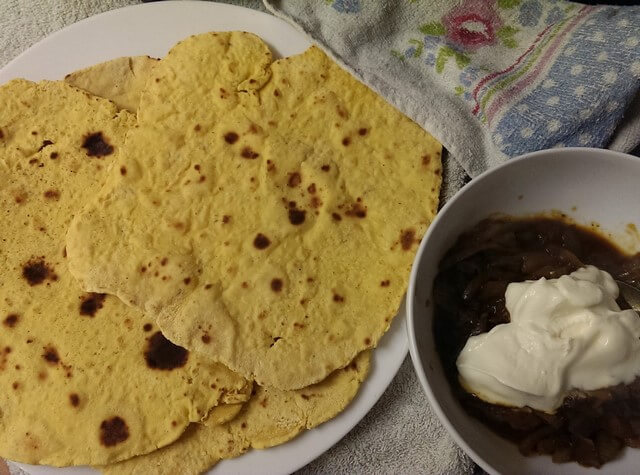 My local Twitter following may remember my recent, rather frantic, search for somewhere in Cambridge stocking gram flour to use in an Indian inspired pancake recipe of courgette, coconut and spices. It was a massive flop, leaving me with most of a 1kg bag of gram flour left in a cupboard already bursting with half-used baking ingredients (the lentil, spinach and tomato dhal I made at the same time was, however, delicious). Determined to use the bag of flour up this millennium, I decided to experiment with a chapati-style bread and ended up making some tasty, vibrantly coloured flat breads. The yellow chickpea flour was really easy to use and gives a unique, earthy, slightly nutty flavour. It's also gluten-free. Here's my recipe...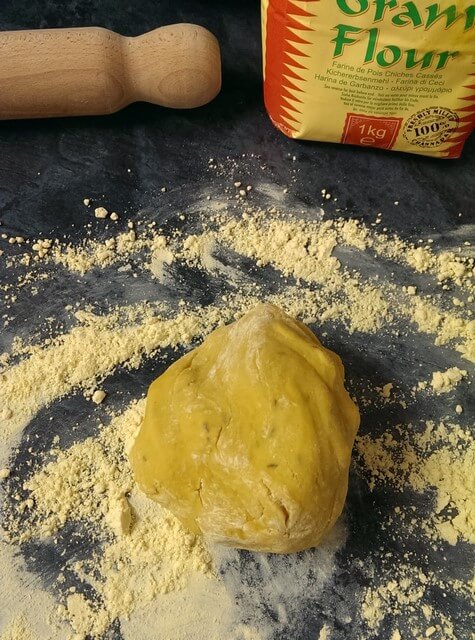 Ingredients:
Gram flour (approximately 200g)
Warm water
Oil (about 1tbsp)
Salt (optional)
Toasted cumin seeds (1tsp - optional)
Add the gram flour, cumin seeds if using, and a little salt (if desired) to a large mixing bowl and very gradually add the oil and warm water, a tiny amount at a time, whilst mixing to combine and then forming a dough using your hands. Be really careful with the water as it will quickly become too sticky. Add more flour if this happens and the work the dough into a ball.
Flour the surface incredibly well, dust a rolling pin all over with flour, and ensure your hands are dry and not too warm. Split the dough into equal balls (about golf ball size) and roll each out into thin rounds (the thinner the better but the chickpea flour is rather sticky so keep flouring everything and handle it carefully so it doesn't tear).
Heat a heavy bottomed frying pan over a high heat, greased with a tiny amount of oil (or dry - I've tried both ways and they worked well), and cook each flat bread for approximately a minute on either side. Keep an eye on the bread when it first goes into the pan and turn it when bubbles start to appear in dough. Remove from the pan and keep warm when the bread is cooked through, slightly bubbled and charred in places. The first bread I made was a little undercooked; by the time the final bread left the pan, I instinctively knew when it was done and also rescued it before it started to harden and crisp up.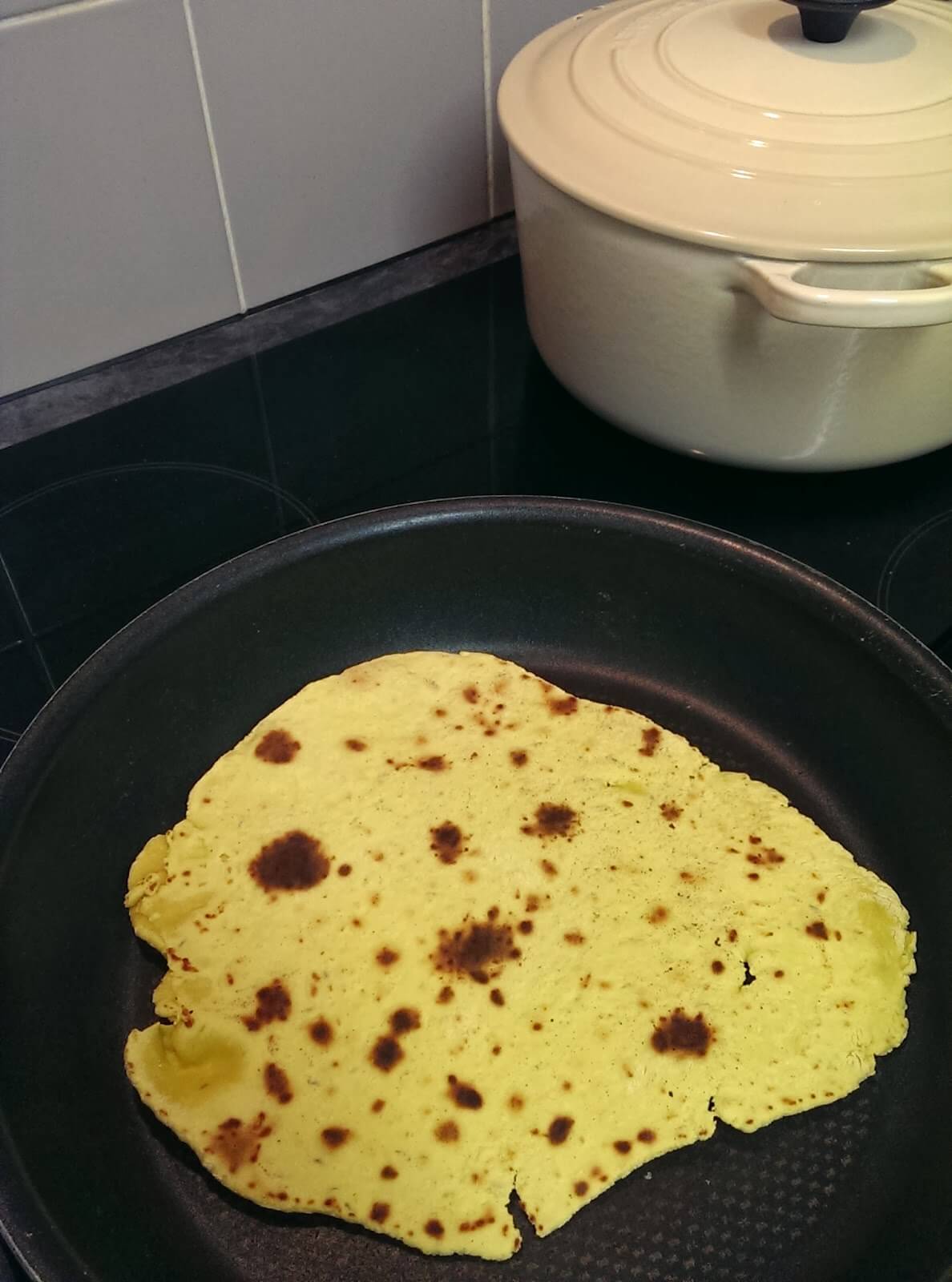 Serve the filling, soft breads to mop up curry or dhal.
Enjoy! :-)