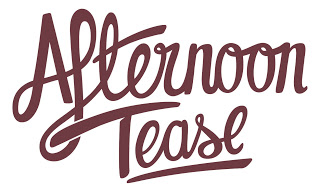 It had to be something pretty special to make me publish an article during my self-imposed, and much-needed, break from blogging. I can always make time for exciting additions to the Cambridge food scene; so seating plans and wedding dress fittings move aside and make way for the
amazing news
that local cake baker and supper club host extraordinaire, Afternoon Tease, is opening a cafe in the centre of Cambridge! Afternoon Tease, aka Cambridge girl Jo Kruczynska, has long been on my list of favourite foodie people to interview for the regular Spotlight on feature, ever since she introduced me to the world of
supper clubs
(along with fellow Plate Licker host
Miss Igs)
, won me over with a big juicy slice of the infamous Chocolate Guinness Cake, and combined all my favourite things in a 1920s-style night of cocktail-inspired cakes, cake-inspired cocktails and piano jazz at the
Sweeteasy
pop-up. It's certainly not news that Afternoon Tease is leading the local food scene, but an Afternoon Tease cafe featuring cakes, coffee, locally sourced homemade lunches and weekend brunches? Now that is definitely one to watch!
As I was when I met up with Jo earlier this week to chat about the future of Afternoon Tease, I'm sure you can't wait to cut to the chase and find out when the hottest new cafe opening in Cambridge is set to take place. I won't leave you hanging any longer. Jo expects to open the doors, crank up the coffee machine, and get baking at her very own Afternoon Tease cafe at 13 King Street by mid-October. In the meantime, rather excitingly, Jo will be blogging about the cafe's progress on her
Afternoon Tease blog
so fans can follow her journey as the Cambridge cafe dream is realised! And it has been a long time coming. Jo divulged that she's been plotting, planning, saving and scoping out spots to open a cafe for seven long years, and her patience has paid off. Jo's clearly a passionate and skilled baker - since starting her own business as a cake baker in October 2012 and quickly building up a local following and an impressive list of local cafes to regularly supply with her delicious cakes - and she's got plenty of other useful experience under her belt too. With great industry exposure as a Marketing Manager for a restaurant group, which included living in London for five years and indulging her love of the independent cafe scene in the capital, Jo's resolve to bring something different to her hometown of Cambridge kept on growing.
The real inspiration for the cafe dream, however, stemmed from a year of travelling the world and the revelation that the average UK cafe seriously lagged behind the standard of food, coffee and cakes found in New Zealand and Australia. As Jo so eloquently sums up, "it all seemed like such a simple equation... good quality produce, simply and well prepared and sold in a welcoming, atmospheric environment." Fast forward seven years or so, and Jo is determined to provide just that, with a huge dose of her own personality and ethos going into the mix too, of course. She envisages transforming 13 King Street, most recently home to sushi cafe Ichiro and veggie cafe Cazimir, into the home-from-home we all want to discover in our own city. In her words, "an exciting and lively extension to your living room" is the environment she'll create, using some quirky touches, her signature eclectic vintage tableware, and the perfect feel-good soundtrack. Atmosphere is all-important at the local indy cafe, but Jo's winning ideas will be found on the cafe's menu. Serving Tuesday to Sunday (hours to be confirmed but I understand not your average 9-5), the Afternoon Tease cafe will provide hungry punters and local foodies with homemade cakes, exceptional tea and coffee, breakfasts and light lunches, and (Jo's favourite meal of the week) an all day Saturday and Sunday brunch. We can expect top quality food and drink, locally sourced, and featuring some of Jo's personal favourites. And we can put our trust in Afternoon Tease: this girl certainly knows her food and drink, and we can't wait to see what she's got in store for us! Follow Jo's
Afternoon Tease cafe journey here to find out more
...