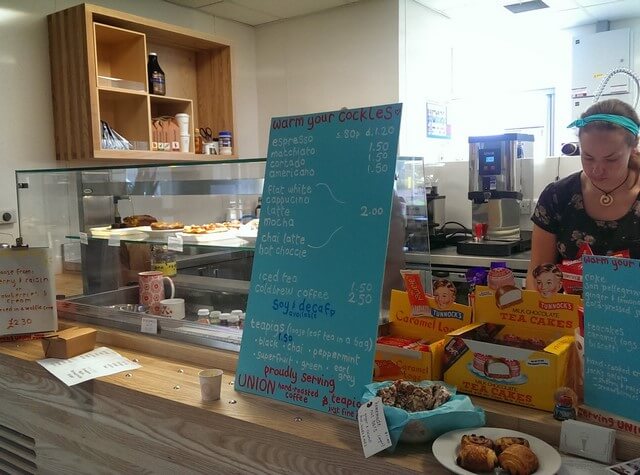 For those of us who live and work in CB4, the opening of a good cafe in the area is hugely exciting. Even more so when it happens to be a pop-up featuring some of the best coffee in Cambridge and all manner of local indies collaborating to stock it with goodies. With Mill Road and the city centre ruling where independents are concerned, it makes a nice change to find some of our foodie favourites North of the River Cam.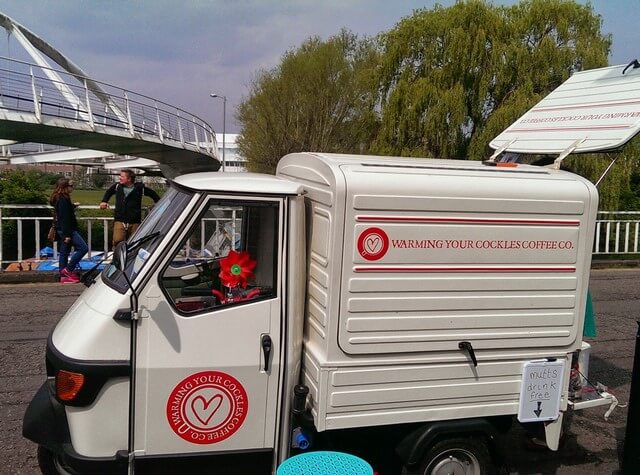 Run by Warming Your Cockles Coffee Co (known for Gertie, the cute little Piaggio Ape coffee van that can be found parked up on Riverside and Station Road), the cafe is a light and airy public space in the Future Business Centre on Kings Hedges Road, close to Cambridge Regional College's campus. A large glass counter and well-stocked fridge makes for a pretty display and an awesome advert for the best local indies: WYC famous Elvis muffins and peanut butter cups sit alongside cold-pressed juices from The Juice Box, homemade brownies from Afternoon Tease, and a changing selection of flavours from Jack's Gelato. Cute little touches like a Suggestions Box and hand-chalked menu blackboards brighten up the neutral space, tempting you with Teapigs tea, Union hand-roasted coffee and chilled tins of root beer. There's space to sit, or all items can be ordered to take away. We grabbed a perfectly pulled espresso and devastatingly moreish peanut butter cup on the way to work, and LOVED them.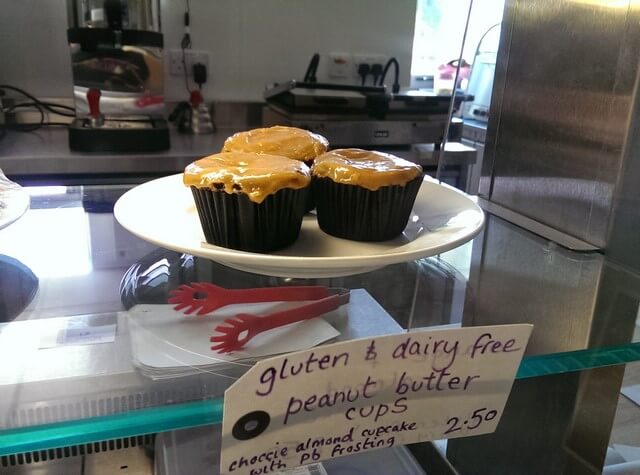 As well as all-day coffee, tea, and treats, lunch is served between (approximately) 11.30am and 2pm. Making a regular appearance is a daily changing selection of beautiful salads from local chef, Liz Young, and WYC's ever-popular toasties whilst, outside, street food traders provide something a little different a few days a week, in collaboration with the
foodPark
collective. The Tin Kitchen rocked up the last two Mondays and served up their tasty artisan ciabattas, grilled and filled with spot-on combos like halloumi and aubergine, and bacon, brie and plum chutney. Inder's Kitchen occupied the lunchtime spot on Tuesday in their kati roll van, bringing their take on Calcuttan street food and plenty of Indian spice and flavour with them. With visitor parking on site, it's a perfect spot for Cambridge's first street food drive-thru...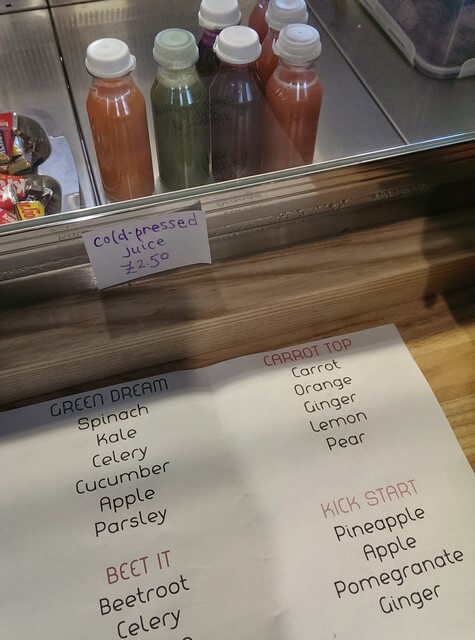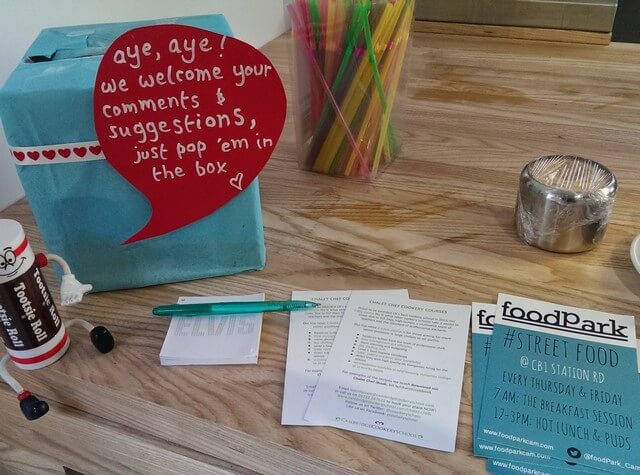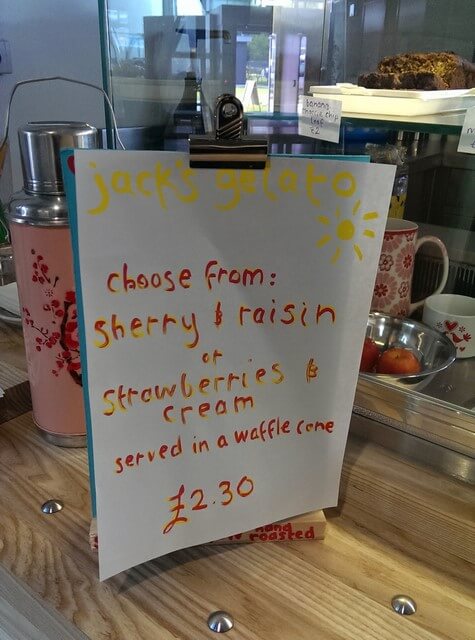 Our verdict? Yippee for CB4. We love this latest local indies love-in. Good for Warming Your Cockles Coffee Co and friends for taking it out of the city centre and feeding us folk up North.
The pop-up's running for just a few weeks so get your visit in quick: Future Business Centre, Kings Hedges Road, cafe opens 8.30am 'til 4.30pm. Follow
@warmyourcockles
for daily updates and food porn.
Enjoy!