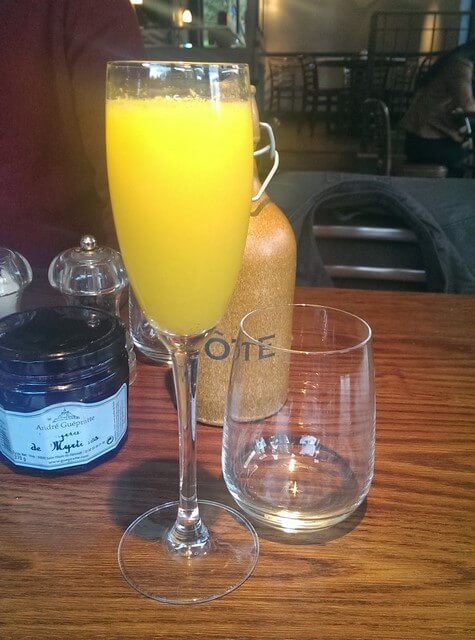 #CamBrunchReview, the hunt for the best brunch in Cambridge, continues this weekend with a visit to popular French brasserie chain,
Côte
on Bridge Street. Regular readers of the Blog will know we're big supporters of the independents where food's concerned, but we're eager to try as many brunch spots as possible to find the best weekend breakfast and Côte Cambridge does a roaring brunch trade. Our #CamBrunchReview rating takes into account the essential elements of the weekend brunch: Coffee (and other beverages); atmosphere and service; range and suitability of menu choices; the quality, size and value for money of the brunch dishes; and the all-important accompaniments and condiments on offer.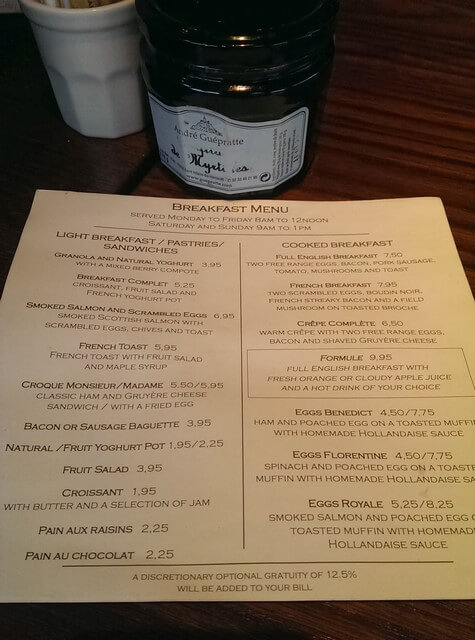 Côte is a popular city centre restaurant with a huge number of covers but not necessarily the best steak frites in town. Lunch and dinner feature basic French classics, often done well but nothing to shout about. Breakfast is served every day (8-12 on weekdays, and 9-1 at weekends) from an extensive menu of pastries, lighter options such as granola, smoked salmon and scrambled eggs, and the typically French Croque Monsieur or Madame. Cooked breakfasts retain a French flavour whilst catering to the British palate: a generous Full English appears alongside the hearty crêpe complète and an inventive French cooked breakfast; diners can choose from eggs Florentine, Benedict or Royale with English muffins and Hollandaise sauce, served as small or large portions to appeal to all appetites. A pleasing nod to the restaurant's French concept is the presence of the
formule
(a common option in French cafes to combine a coffee, pastry and light breakfast for a fixed price); again tailoring to the British audience and featuring the Full English, fresh juice and a hot drink for £9.95.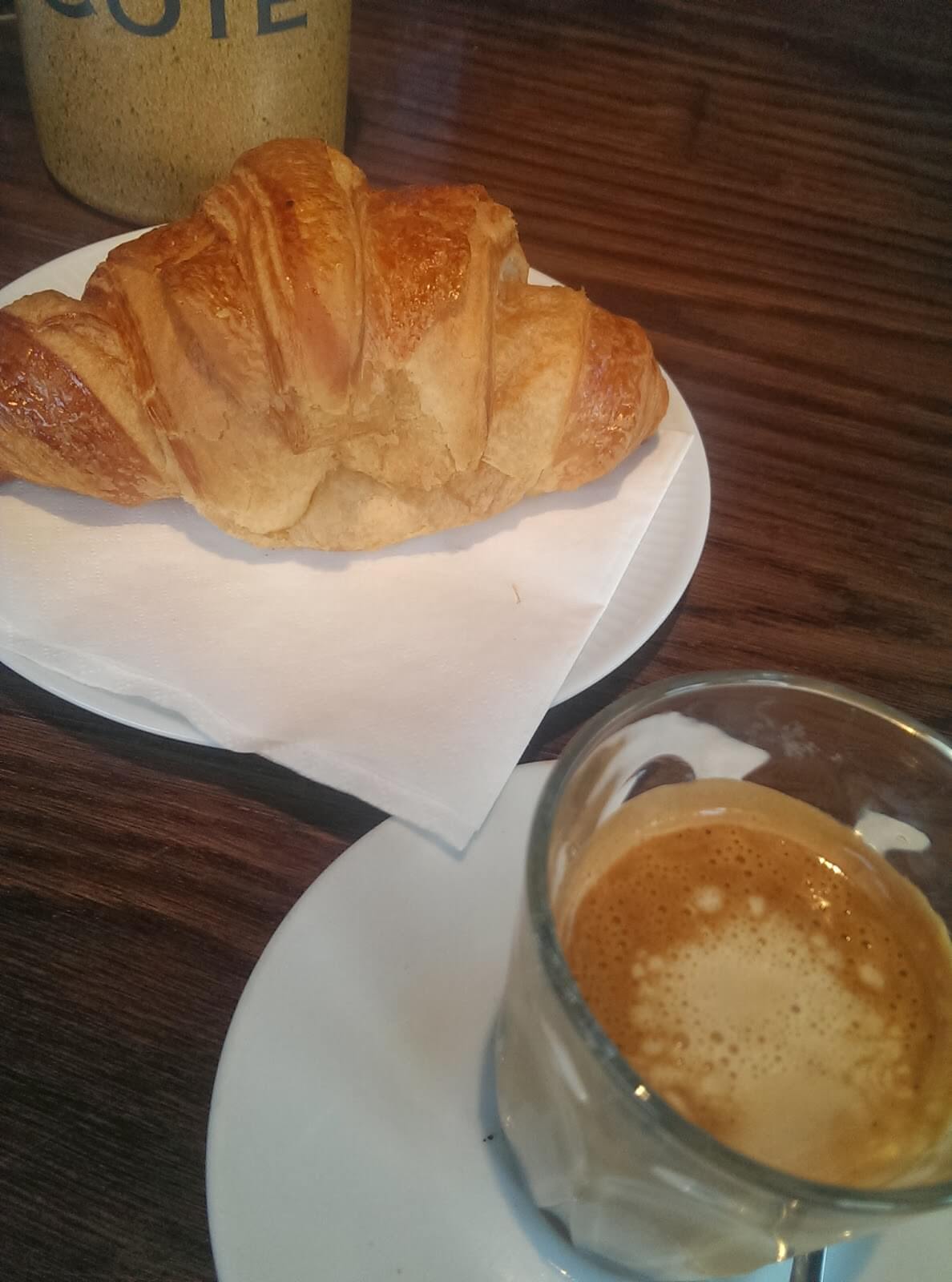 Breakfast at Côte is a relaxed occasion, helped along by the flawless service and the sunny corner spot with huge windows overlooking bustling Bridge Street, and seems to attract fewer customers than for lunch or dinner so can feel quite chilled. That, with a few newspapers hanging around and an eclectic soundtrack of background music, is as far as the atmosphere goes. The restaurant is huge and a little soulless; noisy wooden tables and chairs tend to scuffle and scrape and the much-coveted leather banquette seating at the windows is soon snapped up. The polished but personable service makes up for any shortcomings here, with effortlessly friendly and welcoming waiting staff paying close attention to us throughout our visit.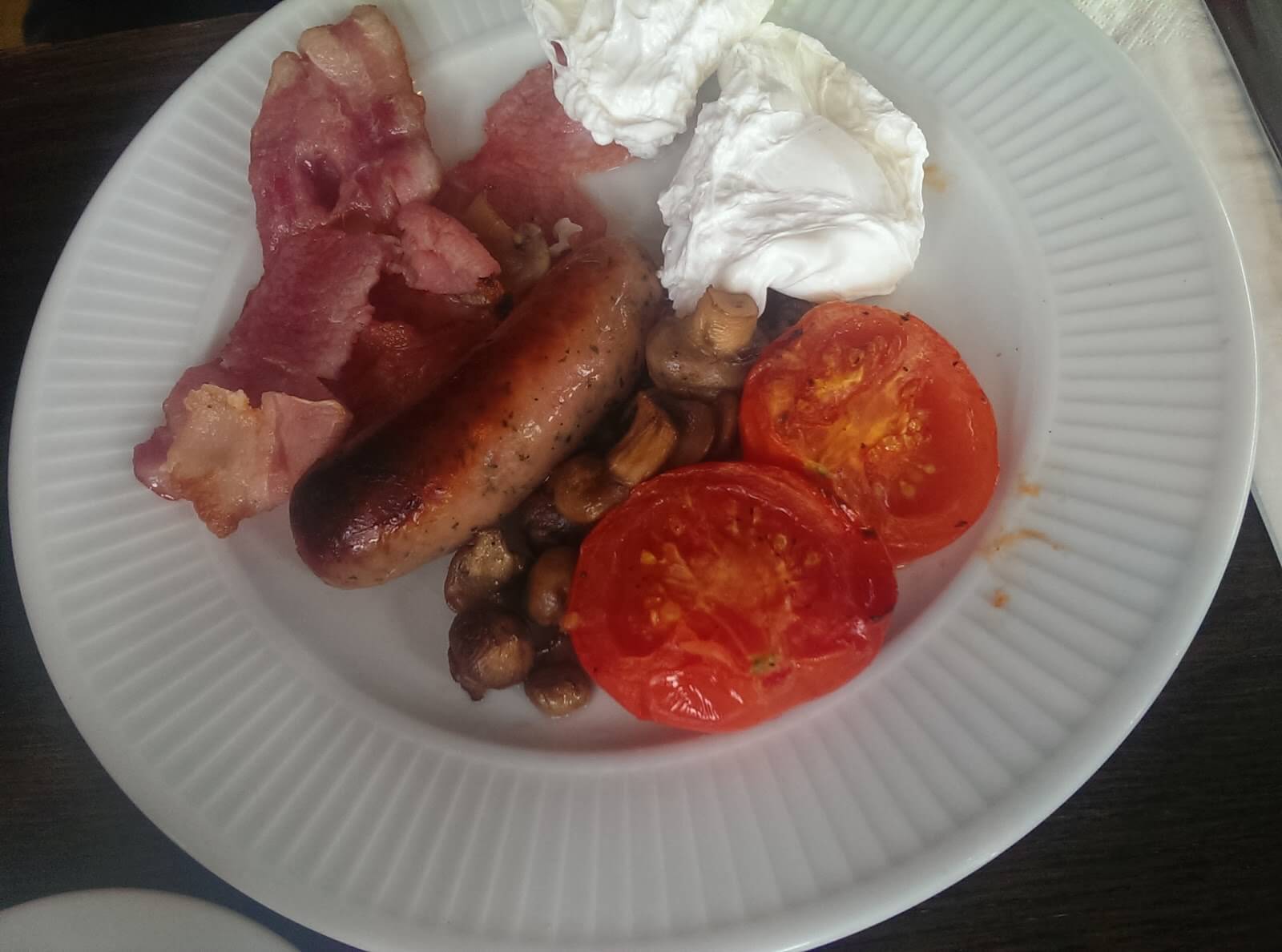 Our coffees were a poignant reminder of Paris cafes, where the coffee is notoriously bad, but the fresh, pulpy Mimosas were a delicious start to the day (if a little fluorescent!) and filter water was delivered to the table and regularly refilled. Things only got better when the food arrived. Simple plates, not piled high but freshly cooked, kept true to the classic brasserie style. The full English (as part of the
formule
, at £9.95) was a solid breakfast, nothing amazing but featuring all the usual suspects: 2 eggs, sausage (just the one), bacon, tomato, mushrooms, with toast. However, we discovered that French was the way to go. The crêpe complète's folded wholemeal galette revealed a delicious oozing heart of eggs, bacon, gruyere cheese and, in a twist on the Breton classic, a well-seasoned b
é
chamel sauce - a bargain at £6.50 for such a large, filling plate. A welcome alternative to the usual fry-up was the French breakfast (£7.95), clever in its simplicity, featuring creamy scrambled eggs and the most incredible home-made
boudin noir
- rich, deep burgundy in colour, and falling apart in peppery chunks - accompanied by crisp French streaky bacon, a garlicky field mushroom, and slices of toasted brioche.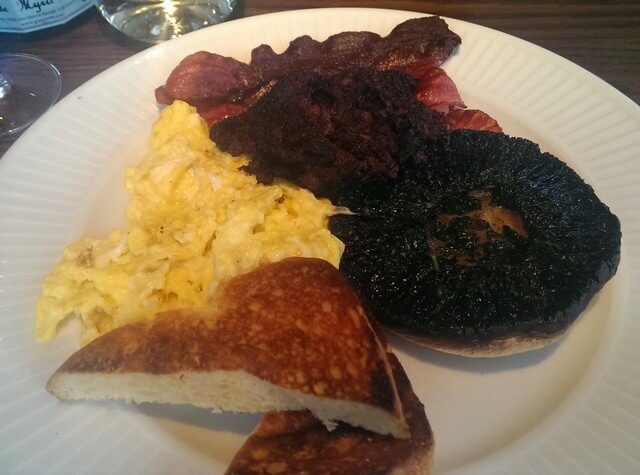 Our verdict: A well-oiled chain machine it may be, but Côte Cambridge's brunch offering is slick, stylish and really rather tasty. Friendly service and a bustling but chilled out vibe match the freshly prepared, French brasserie styled food perfectly. The French breakfast, in particular, would have us returning every weekend if we could. This isn't high end French fine dining but provides some excellent value and pleasing takes on French cooking.

When to go: For a French nostalgia trip without crossing the Channel. It can be busy at weekends but brunch is served until 1pm so ideal for late risers and those wishing to have the pick of dishes from the breakfast or lunch menus.

Our rating (1 being BAD and 5 being PERFECT!): 3.8 out of 5.

Where's your favourite brunch spot in Cambridge?
Tweet us
recommendations and ideas for future reviews using
#CamBrunchReview
.