I've finally reached Day 5 of my challenge for Oxfam to
Live Below the Line
, on £1 a day for food for 5 days, and I'm ending the challenge on a high with a great deal to think about. I've raised £540 for Oxfam's projects to eradicate world poverty (and you can still
donate here
) and the experience has taught me never to take food for granted again.

After my tasty and filling dinner last night, Day 5 was the easiest day by far. I didn't have the same hunger pangs I'd experienced earlier in the week. And the huge slump of Day 3 was a distant memory as I realised I'd adapted to this more frugal diet. Comments from friends and colleagues earlier in the week about how well I was doing spurred me on. When people praised me today, I felt guilty because it didn't really feel like hard work anymore. It is almost like I've forgotten what it is to eat "normally". Breakfast was my usual toast and chickpea and garlic spread. I must admit I felt a rush of happiness that I had made it last all week and there was even enough left for an afternoon snack. This challenge has taught me some really good habits and I plan to continue eating a filling breakfast regularly, without fail, to avoid low productivity levels and naughty snacking on non-essential food and drink throughout the morning.Total cost: 7p.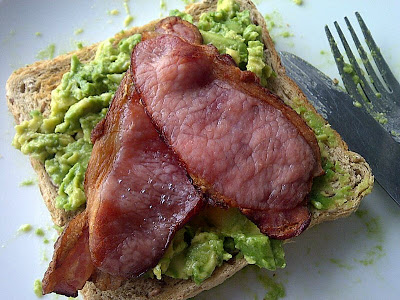 I found the energy, and leftovers, to add a bit of excitement to my lunch and was incredibly grateful for some variety to my diet, something which I've discovered isn't a realistic option for those living on such a tight weekly budget. I used the last few drops of my chopped tomatoes to stir through the bulgur wheat, kidney bean, chickpea mix, added some fresh coriander from the garden, and some foraged dandelion leaves with a squeeze of lemon juice over the top. It was almost identical to the kind of dish I would usually choose to take to work for lunch, although I think the leaves weren't young enough and were a little bitter. But they were GREEN, so I didn't care. It is amazing how some fresh veg or salad and a touch of normality can bring so much happiness. Making sure I take packed lunches to work is another change I'm determined to make to my lifestyle after the challenge. Total cost: 24p.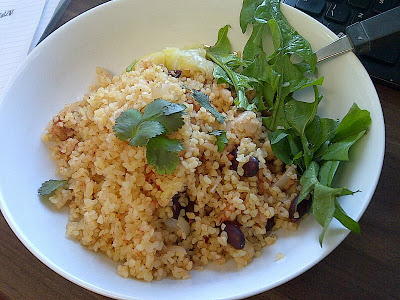 I worked late today so I treated myself to a snack of bread with chickpea and garlic dip (7p). I was surprised to discover this morning that I had gone wrong somewhere along the way and so had two slices and a big spoonful of the dip left. I blame it on my fuzzy, tired brain. It felt absolutely bizarre to be allowing myself to eat my precious ration of bread slices and it was a total luxury; a feeling which I want to remember every time I take food for granted in the future. I identified again my constant search for some normality to my diet when I decided to spend my last 11p on some Smart Price noodles from Asda to have for tonight's dinner. Perhaps I was trying to simulate some kind of Friday night takeaway tradition. Whatever the motivation was, I have to say it was delicious if a bit small. As a food blogger with a love of fine food, that's hard for me to admit. Yet more proof that anything can taste amazing when you're hungry enough. Total cost: 11p.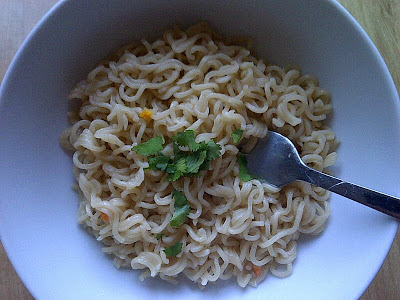 Day 5 total: 62p
Challenge total: £3.85
As I think about my final conclusions, I'm staggered to hear that I'm just one of 17,000 people around the world taking a stand against extreme poverty and raising money in this unique way - by putting ourselves in someone else's shoes. That's been the most powerful part of it for me. There was no question that I would keep going this week. Giving up would have been an acceptance of poverty and hunger beating all those we are trying to protect through campaigns like Live Below the Line. Now that I've experienced how it might feel to live below the line, I want to do everything I can to give those people the food choices, security, and skills that I'm so fortunate to have. I hope the money I've raised will go some way towards helping those far less fortunate. I'll be announcing a campaign on the Blog next week to help continue to raise money and awareness (if you listened to Claire Craig's show on
Cambridge 105
this morning you will have heard a sneak preview about it!).
My final thoughts for Day 5: I'm incredibly glad I took part in this challenge. I naively thought I would spend the five days focusing on what I could do with the food; thinking up inventive recipes to share here and making frugal, but impressive, meals out of basic ingredients. Sorry if that's what you wanted to read this week - I was full of hope at the start of the challenge that I could maintain an element of normality on my Blog. After Day 1, I found that the challenges I faced were not what I had anticipated at all. Physically, I could handle it. I didn't crave luxuries and I made the most of what I had. I didn't realise how mentally draining it would be, however, to have no choice and tiny portions. I was constantly focusing on how to get to the next meal and thinking, quite obsessively at times, about what I might cook for dinner and how quick and filling it would be so I could eat and then sleep. It was very easy to get despondent. You'll see from my recent posts that every other day I had the energy to knock up something pretty and tasty; the other days I was like a zombie shovelling lentil soup into my mouth before collapsing into bed. Shopping was an unpleasant experience, one which would be very hard to get used to if I had to live like this long term. There is very little variety at affordable prices in local and independent shops. Ironically, the affordable items at the big supermarkets also didn't give much choice. The filling, healthy items that I couldn't live without, my lentils and bulgur wheat, only came in 500g bags so made up a high proportion of my 5 day budget, which I'm not sure would make a feasible choice for those living below the line. I relished the challenge of forward planning for the 5 days ahead but, again, this isn't also possible in reality. The experience was isolating, daunting and made me realise that food and drink fulfils a massive social function in society and if you can't afford to live like those around you, what happens to you? Cooking for friends, eating out, celebrating special occasions, and socialising over a drink or two, is all part of how food and drink makes us feel happy and normal. I just kept coming back to this same thought that many of us consider that we need this in our lives - but 1.4 billion people living in extreme poverty don't even have access to the basics. Thanks everyone SO much for reading, donating and supporting this incredibly important cause.
P.s. Here's what I've got left. I really didn't think there would be anything left from that tiny bundle of shopping a photo of on my first day, did you?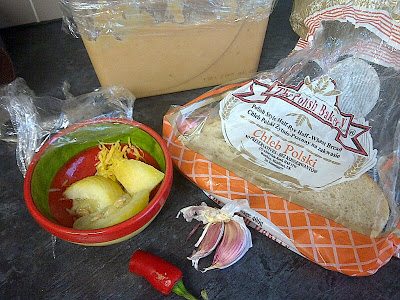 You can still donate here:
www.livebelowtheline.com/me/themovingfoodieblog