Inspired by this week's media coverage of Cornwall as a new destination for foodies, I asked the owners of a beautiful holiday home, Canopus House in west Cornwall, to share their thoughts on the thriving local food scene right on their doorstep...
Word is out – even the
national press
have cottoned on to the fact that the Cornwall food and drink scene has been quietly growing in recent years. If you look past Jamie's Fifteen and Rick Stein's one-man rejuvenation of Padstow fish cookery, the variety and quality of what's going on with food producers, niche drinks manufacturers and locally-based chefs is impressive. And it's not just the 'Rock crowd' and fashionable north coast where it's happening. In fact, if you look to the west – to the point where land ends and the sun dips into the horizon as it sets – then even in this most remote part of the country there is a quiet food revolution taking place.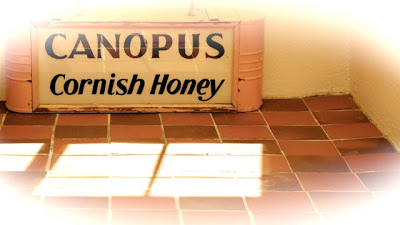 Not that attention to food quality and an emphasis on local produce is anything new in west Cornwall. The area has always enjoyed abundant fish and seafood thanks to the boats which still throng Newlyn harbour along with the smaller coves. Local farmers make the most of the mild climate to grow a range of squashes, chillies, aubergines, and tomatoes more commonly seen at Mediterranean markets. Traditions of growing your own didn't just mean vegetable gardening but encouraged local cider-making and even bee-keeping. This sustainable vision is now inspiring a new generation of local enthusiasts to revitalise old businesses and draw attention to the wealth of good food and drink on offer.
From Canopus House, you don't have to go far to experience the richness of the local food scene. The cattle up at Toldavas Farm next door are grazed across the Lands End peninsula from Spring to Autumn, before being butchered locally and hung well to produce
melt in the mouth steaks
.
For an even wider choice of fantastic locally-reared meat, the short cross country drive to
McFaddens
butchers in St Just is well worth it (and their Cornish pasties are justifiably famous as among the best you will find). Their local competition is from
Ian Lentern
in Penzance – leaving the food enthusiast spoilt for choice.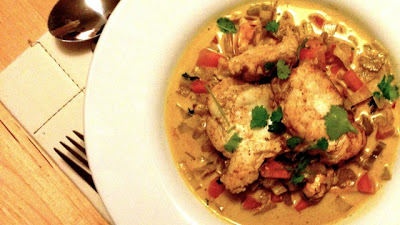 The short road down into Penzance takes you past Newlyn and its thriving waterfront of warehouses where many of the local daily fish hauls are landed and Cornish sardines are processed and packaged before being shipped around the world. If you want to get to know your seasonal catches, stroll past the suppliers outlets or
Stevensons
fishmongers, o
nly a stone's throw from where the boats land their catch. With a convenient shop on Penzance's waterfront as well, Stevensons are experts on picking fish (you'll need to get down to Cornwall between January and March, or from the autumn onwards if you want the best soles), preparing it and offering excellent advice on how to cook it!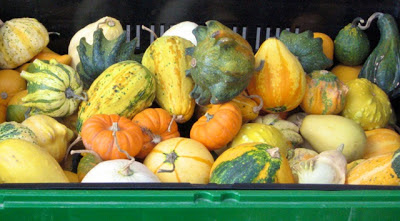 But even closer to home, the little village of St Buryan, which Canopus House sits on the outskirts of, plays host to one of the area's outstanding farmers' markets. Together with the neighbouring market at Sennen, this is where the widest variety of local produce is brought together under one roof – from
fresh fruit and vegetables, locally caught fish, meat, eggs, cheese, bread, cakes, jams and preserves to Indian snacks and much more.
It was at this market that the Purple Pig company launched its homemade pates and houmous. This little local business has now expanded its range, from delicate seasonal fruit curds to marshmallow-centred meringues, and their pates can be found in many local shops and markets.
Even the winding lanes between these far-flung little villages hide gems like the
Apple Tree Café
which sells handmade artisan bread, baked each morning there by Nick.
Eating out in west Cornwall is an affordable joy, but with the abundance of fresh, exciting local food there is nothing like treating yourself to a holiday and giving yourself the time to indulge, explore, adventure and cook.